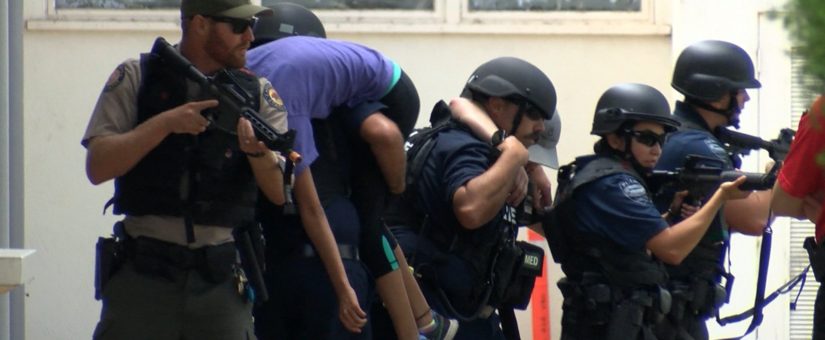 SBTactical Joins Forces with Police, Fire, State Parks Rangers & Paramedics at Arroyo Grande High School
In the last twenty years there have been several active shooter incidents involving both Santa Barbara and San Luis Obispo counties. Due to the increase in these active shooter emergencies, local law enforcement as well all other first responder agencies need to stay up to date with the latest tactical training. SBTactical just completed the first of two active shooter trainings at the Arroyo Grande High School, which included police, fire, State parks rangers and paramedics.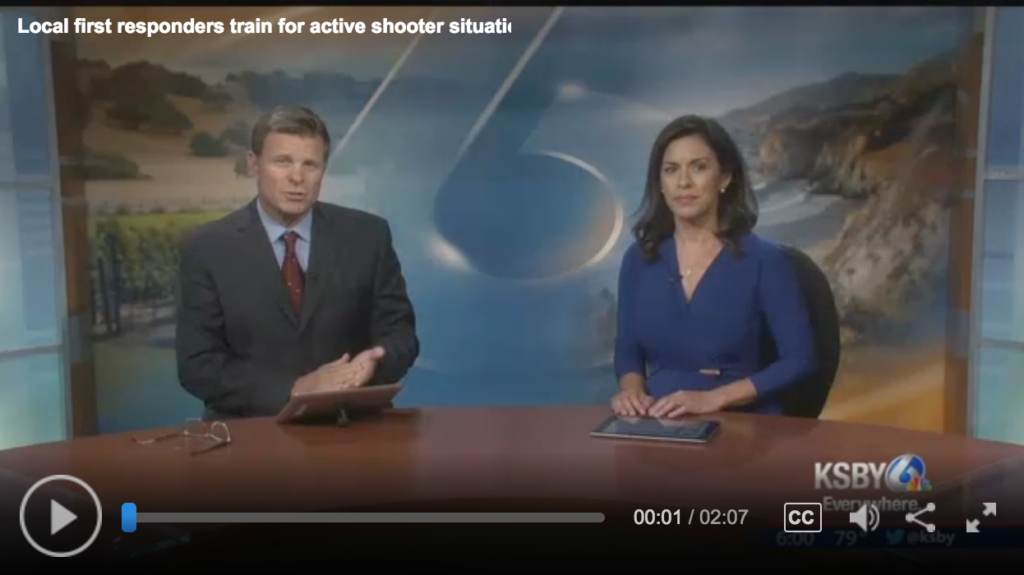 Our equipment was used for the training, which was an intense training with many different scenarios. There was a mobile vehicle training as well. Utilizing our SBTactical equipment, we were able to truly replicate real life scenarios and get all officers and first responders ready for any emergency that could arise, as Commander Michael Martinez of the Arroyo Grande Police Department explains, "(We are) in a position today where we never know where the next one's going to be, so it's really important to have that training behind us in order to respond appropriately."
By getting the officers and other first responders familiar with our equipment each year, they were able to gain exposure and experience. All of the officers and first responders on the scene were thoroughly impressed with the realism of our StressX belt, irVest , irM4, and irPistol.We look forward to our next training with them and keeping the San Luis Obispo county safe and prepared.
Thanks,
SBTactical
Posted by SBTactical Team
On August 2, 2017
0 Comments