Aerial platform training with Darren Dickson and the Tactica Team
Darren Dickson of Tactica is our dealer and authorized Mobile Training Package out of Texas, and has been pioneering major outreach of our iCOMBAT training systems throughout the TALO states and beyond. Tactica of Texas went live just over a year ago, and SBTactical wanted to introduce Dickson and his team to explore how the iCOMBAT training system is at work with border patrol operations, BORTAC, Texas DPS, Ahern Group,and EOtech, as well as their ability to forge new relationships with Law Enforcement departments to gain awareness of this revolutionary training.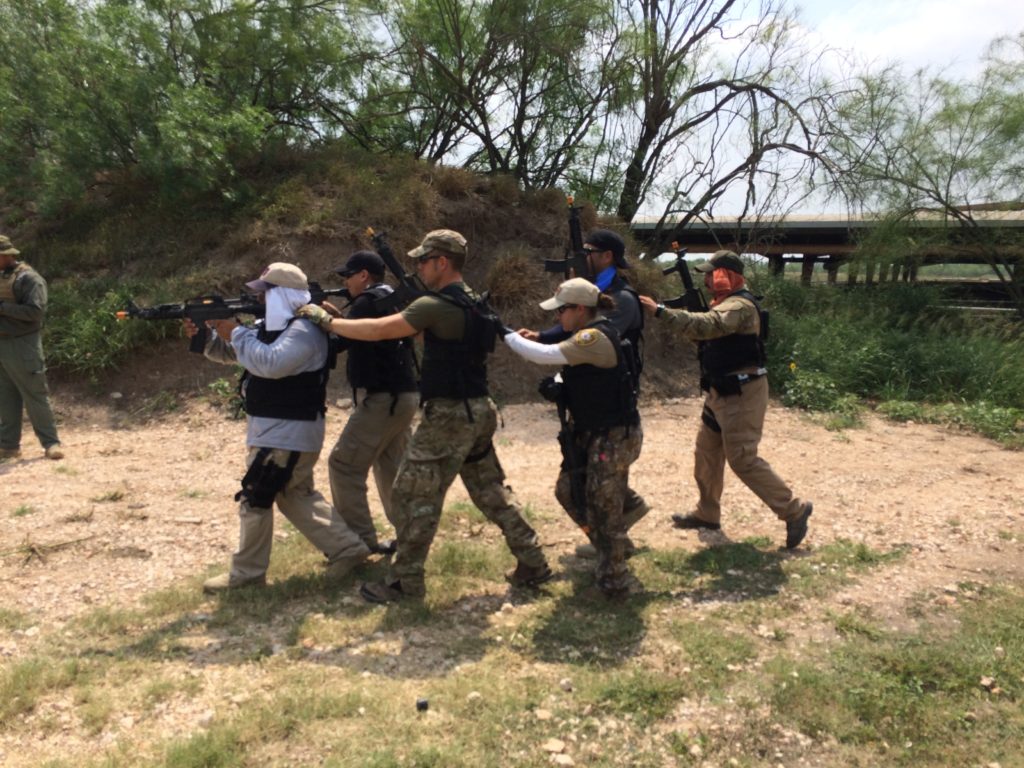 Looking at a potential business opportunity, Dickson had met Jon of SBTactical at the Texas Tactical Officers Association(TTPOA) annual SWAT conference. He was  immediately  interested in what Jon and Todd were doing, as he had seen the training system in action and found it to be a "fantastic product with an excellent application, especially for hostile environment training."
He understands that with any new product in the government industry it takes awareness in order for the people in charge to be receptive and to recognize its true vital nature. As Dickson explains, "It is a difficult barrier to break through in an industry where training systems, equipment, and the way things are done have been indoctrinated for years. We are bringing a new revolutionary product to the table, we are changing the way people train and bringing a realism to training that has never been seen before." Now, from California to Florida, Dickson has seen a steep rise in product recognition, even within the last six months, "Officers from around the U.S. are saying, 'I have seen this equipment,' and they want to use and train with it. The more recognition and attention it garners, the more viable it will be it for departments everywhere."
Tactica and Border Patrol Operations
Dickson and his Tactica Team have become embedded in the urgent and engaging work for border patrol operations and BORTAC. They just recently conducted a helicopter training with LE from state police and Dickson found the first ever ground-to-air engagements in a training environment to be extremely useful and vital, "You're bringing in a realistic dynamic of integration, we were able to have engagement of the helicopter from ground to 800 feet, more than the projected capabilities of the equipment, which is huge selling point."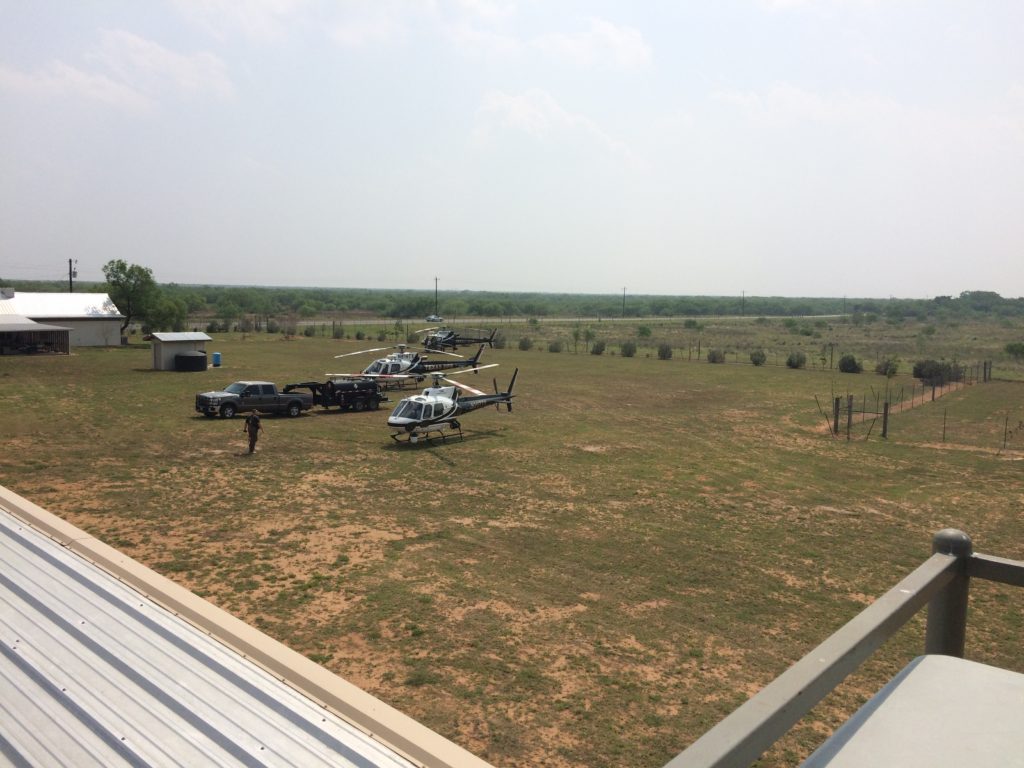 He illustrates the importance of our equipment, "Using the StressX belt brings the pain penalty, from experience, the pain penalty from the belt quickly gets you into your element and into the zone." Dickson does know from experience. In fact, he is an extremely humble man who at 22 received the Military Cross for gallantry from Queen Elisabeth II at a ceremony at the Palace of Holyrood house in Edinburgh, Scotland. He was the first soldier in the Royal Logistics Corps, and only the second member of the Territorial Army, to be awarded a Military Cross. In The Telegraph article about this prestigious honor they describe the situation, "Dickson was escorting a convoy taking water supplies to UK forces in Basra, southern Iraq, in 2004 when he was shot in the shoulder and badly injured. He picked up his rifle and continued to fire against 40 insurgents despite bleeding heavily."
Talk about true bravery and courage, we are honored to have Dickson as a dealer and educator of our training and equipment. Dickson's focus at Tactica stems from heavy experience and it is no surprise his goal each and every day is to have training and equipment "become more efficient, with safer encounters for our LE officers." Always focusing on feedback and making enhancements, his team relies heavily on the relationships he has forged thus far so they can keep bringing products to departments and continue to be productive and revolutionary.


Dickson describes his approach of introducing iCOMBAT to  Texas
"We are a new technology to the market, success will occur through  relationships. Introducing people to the equipment by demonstrating and implementing the equipment at a grassroots level." Dickson and the Tactica Team always conduct after-action reviews post trainings. "We go over points and questions with the department and figure out how we can change and enhance those things moving forward. On their website, they offer Whitepapers for various topics on training, as a substantial way of answering questions any command staff may have and demonstrates the evidence of how it works. Always forging ahead, Dickson and his Tactica Team are busy with training commitments throughout the year and hope to have a 10-15  equipment rentals scheduled as they move forward.  "We are just getting started, bringing on new field managers and an exciting new addition to the team, who has great experience in sales."
Texas is great a state with amazing citizens and professional first responders. We are blessed to work them and call Texas our home. Go Tactica!
Thanks,
SBTactical
Posted by SBTactical Team
On May 31, 2016
0 Comments