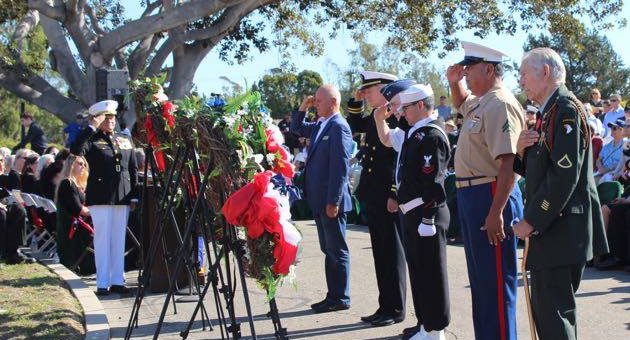 Jon Parra of SBTactical Introduces Medal of Honor Recipient Florent Groberg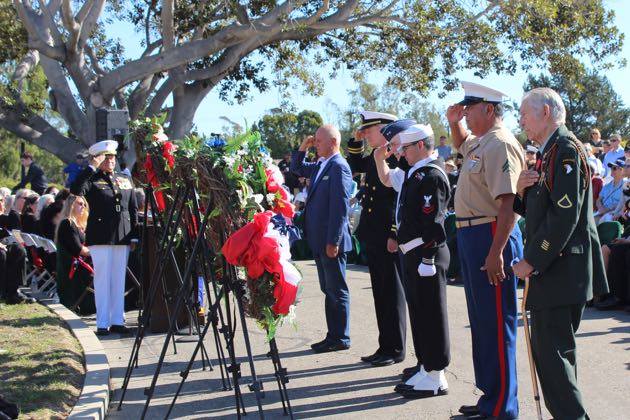 Last weekend was one for the books. Here at SBTactical we celebrated Veterans Day the entire weekend, attending all of the Veterans events in our hometown of Santa Barbara, CA. The Pierre Claeyssens Veterans Foundation sponsored the annual parade, cemetery tribute ceremony, concert and the annual 20th Annual Pierre Claeyssens Veterans Foundation Military Ball. The Military Ball was held on November 5th at the Fess Parker Resort. Over 700 veterans and community members attended.
The Pierre Claeyssens Veterans Foundation (PCVF) was founded by Santa Barbara resident John W. Blankenship and his wife Hazel in 2003 with an initial $1 million personal gift from Pierre Claeyssens, a beloved figure in the world of Santa Barbara philanthropy. PCVF is committed to carrying out the mission of building a world class destination Museum to carry on Pierre's dreams that American military history will never become lost in the fog of time. PCVF now has an Executive Board and an Advisory Board that is "involved with several projects which honor all veterans of all wars and has dedicated itself to honor all local personnel who are currently on active duty or have honorably served in the United States military; preserve their military history and legacy by establishing and operating a museum exhibiting to the public their accomplishments and illustrating their dedication and sacrifice; and support the UCSB ROTC unit and military related high school and college programs." (PCVF)
The Santa Barbara Veterans Day Parade was held on November 12 and was a star spangled salute to all veterans complete with WWII vehicles and re-enactors, heroes from all branches of the military, a Huey helicopter, and historic military aircraft flyovers. The Patriot Parachute Team landed on Cabrillo Blvd in front of Veterans Memorial building following the parade. The Blankenships led the parade in Mr. Blankenship's WWII Jeep affectionately named "Pierre" with Medal of Honor recipient SFC (Ret) Sammy L. Davis.
The Military Ball was a formal evening connecting members of our armed forces and veterans in a social setting with the Santa Barbara community. At this year's 20th Anniversary Military Ball the foundation honored keynote speaker and Medal of Honor recipient Captain Florent Groberg, whom MSG (Ret) Jon Parra, owner of the local veteran-owned company SBTactical, PCVF board member, and director of the UCSB Veterans Resource Team had the pleasure of introducing. The Firestone family also received the Generation of Service Award.
It was an honor for Parra to introduce Medal of Honor recipient Florent 'Flo" Groberg as the keynote speaker at the 20th Annual Pierre Claeyssens Veterans Foundation Military Ball. Parra explained, "Captain Groberg's message touched and resonated with everyone in the room. The UCSB Surfrider ROTC Cadets sat with their backs straight and eyes fixed listening to probably the most important message that they will receive prior to commissioning as officers in the Army. Groberg's message reflected on selfless service and duty to the country. He reflected on his upbringing as a young man, as well as his Army training and how they supported his actions on the day that he took action and was subsequently awarded the Medal of Honor."
For more information or how to get involved with the  Pierre Claeyssens Veterans Foundation, go here. To learn more about locally veteran-owned SBTactical and it's work with local and national law enforcement, go here.
Posted by SBTactical Team
On November 18, 2016
0 Comments