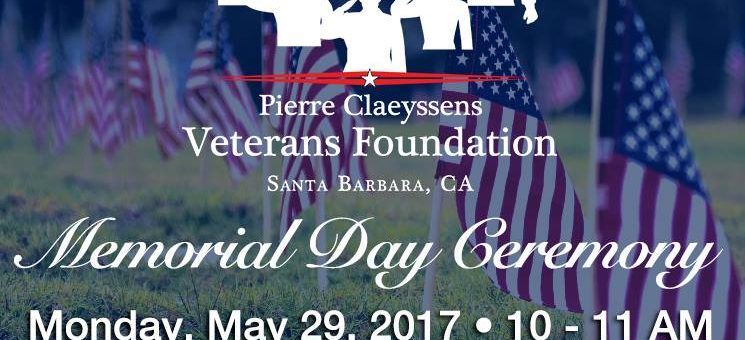 Santa Barbara Community Honors Local and National Veterans
This Memorial Day we took time to remember and honor both our local and national veterans in our home town of Santa Barbara, CA. On May 29, 2017 all were welcome at three local ceremonies.  Goleta, Santa Barbara, and Carpinteria Cemeteries all hosted a one-hour ceremony in remembrance of those that have lost their lives in service of our country. The Pierre Claeyssens Veterans Foundation hosted the Santa Barbara Ceremony. Beautiful music was played by the Santa Barbara Choral Society, and Retired U.S. Navy pilot Capt. J. Charles Plumb delivered the keynote speech at the Santa Barbara ceremony. The Santa Barbara Cemetery is a special place and is the final resting place for over 4,500 veterans. Over 800 people attended this ceremony to honor those who have paid the ultimate sacrifice. 
The Goleta Ceremony was hosted by the our local Chapter of the Vietnam Veterans of America. Jon Parra, founder of veteran-owned SBTactical, was a keynote speaker at the Goleta ceremony which was also emceed by SBTactical co-founder Todd Manes. Parra is also a board member at the Pierre Claeyssens Veterans Foundation (PCVF), a foundation that has dedicated itself to honor all local personnel who are currently on active duty or have honorably served in the United States military; preserve their military history and legacy by establishing and operating a museum exhibiting to the public their accomplishments and illustrating their dedication and sacrifice and that hosts the annual Memorial Day ceremonies.
As Parra illustrates, "The event was incredible and I was honored to be a guest speaker at the Goleta ceremony with Todd. As both a veteran and board member of PCVF, it was impressive to witness the patriotism that our Santa Barbara area citizens displayed to honor our fallen heroes. Seeing Capt. J. Charles Plumb deliver his keynote speech was privileged that I was able to share with my son."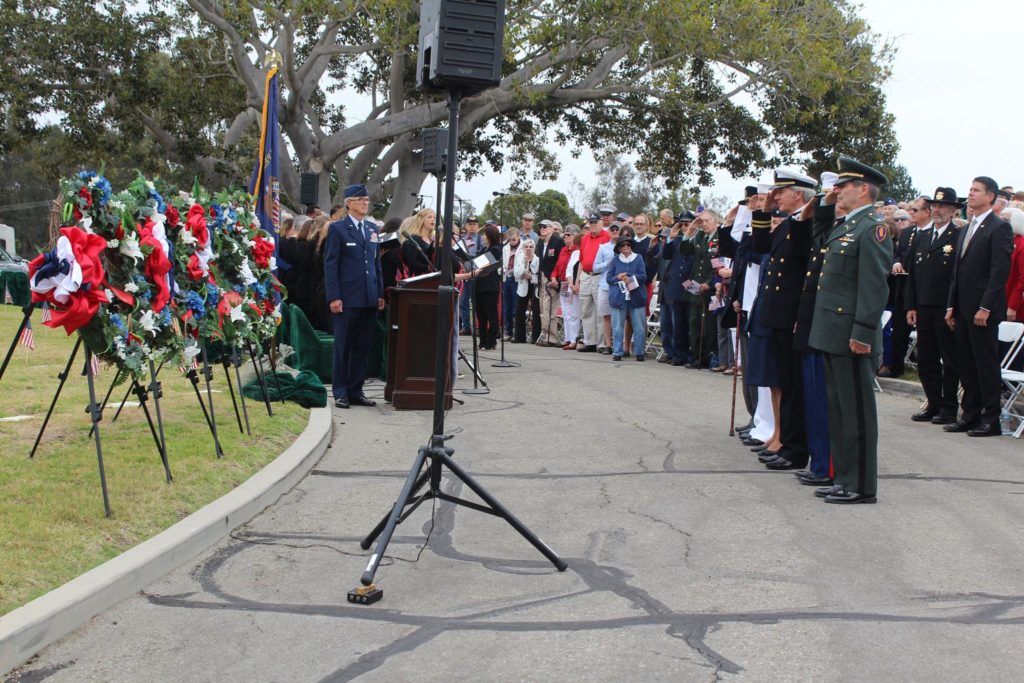 Capt. J. Charles Plumb flew 74 successful combat missions over North Vietnam and completed more than 100 carrier landings before being taken a prisoner, tortured and spent 2,103 days in the prison camp. Plumb was released in 1973, after nearly six years. Plumb delivered this powerful message, "I don't think you have to carry a rifle or fly a jet to serve your country," Plumb said. "I believe you can serve your country by remembering and thanking a veteran for their service."
Here at SBTactical we wanted to take the time to remember and to honor those that came before us and paid the selflessly gave their lives . We will "NEVER FORGET"
Thank You,
SBTactical
Posted by SBTactical Team
On May 31, 2017
0 Comments