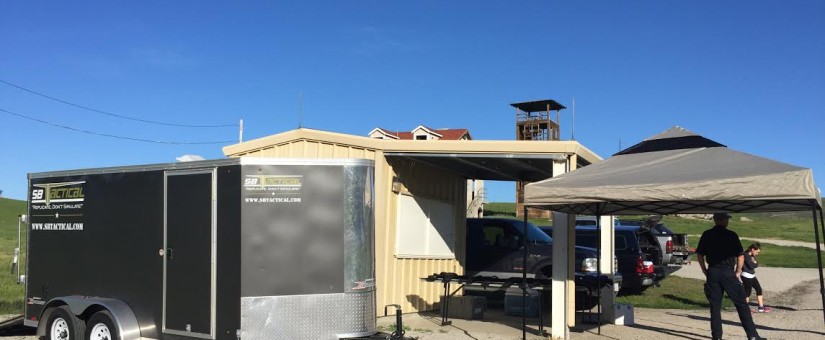 SBTactical teams up with the California Specialized Training Institute (CSTI) to provide a better training platform for LE Officers attending their courses.
On March 1st and 2nd, Law Enforcement Officers who attended the Officer Safety and Field Tactics course, which is offered by the California Specialized Training Institute at Camp San Luis Obispo, utilized the iCOMBAT force on force training systems through SBTactical's Mobile Rental Package.
This 2-day course, offered approximately six times throughout 2016, covers live fire, use of force, and active shooter scenarios. According to the CSTI website this program is "the first of its kind and has drawn participants from throughout the state and nation. This course is specifically designed for experienced law enforcement patrol officers, field supervisors, and academy and in-service law enforcement trainers. The course's primary purpose is to enhance and reinforce the individual officer's personal safety, tactical effectiveness and survival skills. Course participants will spend the majority of their time training in a tactical field environment, accompanied by some classroom-based orientation and skills review."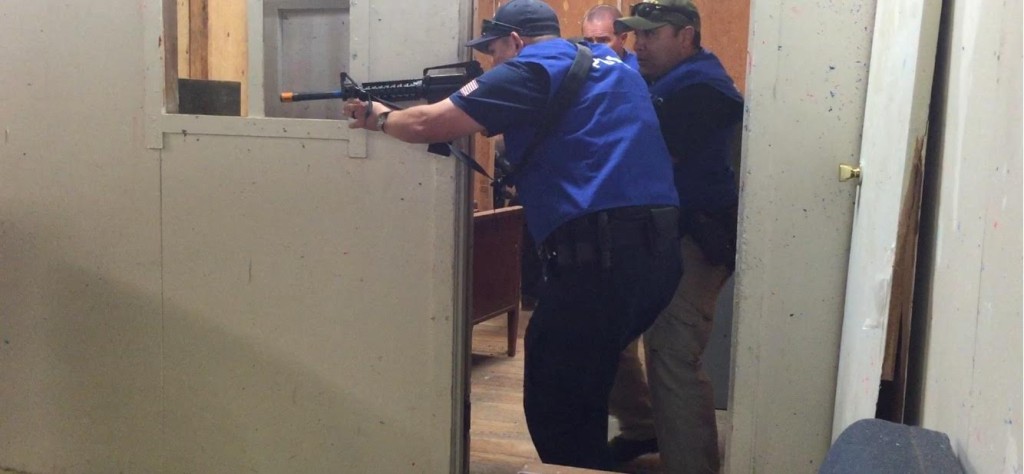 The Difference of the iCOMBAT Training Experience
In the past, CSTI had used projectile based systems for the training program which required the wear of unrealistic face masks and other safety equipment. They also spent additional hours before training preparing magazines, and after the training cleaning weapons and picking up brass. The iCOMBAT systems eliminated these extra time requirements, and allowed for more training time and more scenarios for the Officers resulting in a better overall training experience.
Retired Police Officer Brian Holland, the range master and one of the instructors for the course, said "Usually we run out of time and cannot complete all of the scenarios before we have to start cleaning up, which no one likes to do after a hard day of training. Today, with SBTactical and their equipment, we were able to add some more difficult scenarios at the end to enforce what the Officers learned."
Over the two-day course, 40 Officers from various departments throughout California attended the training exercise which consisted of patrol response, high risk vehicle stops, building entry and search, and multiple active shooter response scenarios. Each scenario challenged students to choose between using lethal or non-lethal force. Officers responded in teams of one to five using both the iCOMBAT irPistol and irM4. All of the students wore the irVest and StressX shock belt so that when they were engaged, they received a pain penalty. This pain penalty reinforced decision making such as seeking cover, and added exceptional reality and stress to the training.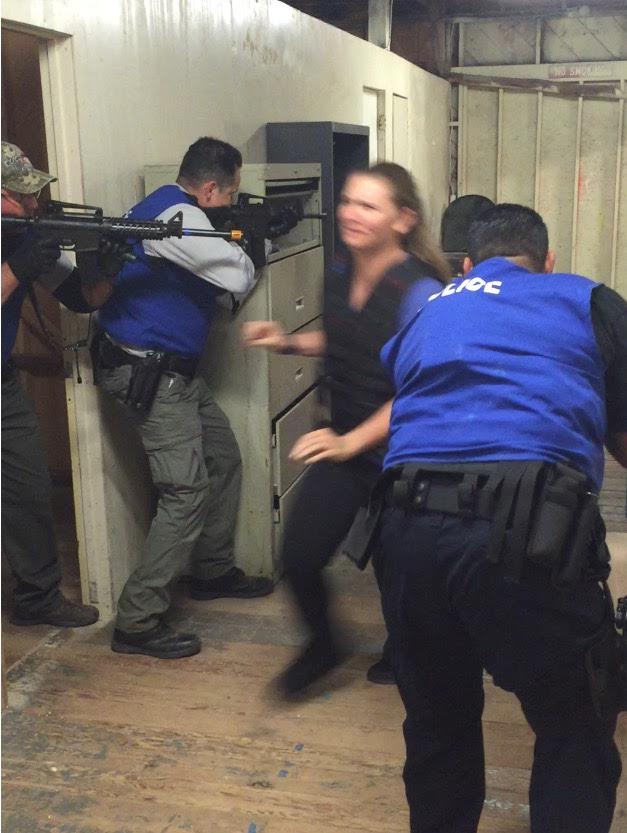 SBTactical's Takeaway from the CSTI course and more information
SBTactical was extremely impressed by the experience and professionalism of the instructors and is excited to be a part of this excellent training program in the future. Adding a first class training platform like iCOMBAT to an already successful program like CSTI will, without a doubt, advance the skills of all LE Officers and Trainers who attend.
To learn more about CSTI and the Officer Safety and Field Tactics course, click here or contact them at [email protected] For more information about SBTactical's mobile rental package, click here or contact them at [email protected]
Posted by SBTactical Team
On March 10, 2016
0 Comments