More than a Competition, Hawthorne PD Teaches TacMed with SBTactical
AARTAC is hosted by AARDVARK TACTICAL, and is an annual 2-day Tactical Team Competition event.  AARTAC 2016 consisted of 5 separate courses designed for 4 man teams.The Tactical Team Competition is an exclusive event to sworn law enforcement and military tactical operators.  As AARDVARK explained, "The events of this year's competition are designed to test each team's fitness, marksmanship, and ability to work together."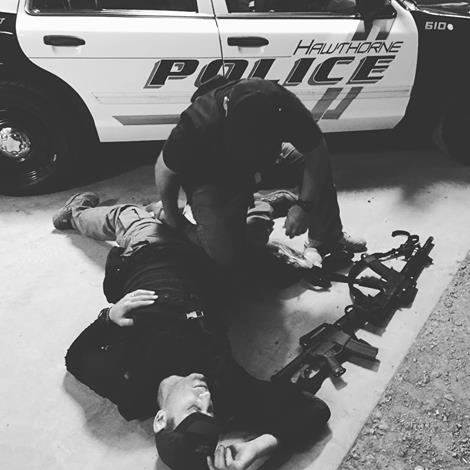 We had a blast last week at AARTAC 2016. Held at Prado Olympic Shooting Park in Chino Hills, CA, SBTactical was present in the vendor area as well as supported the TacMed, a tactical medicine course, taught by officers from the Hawthorne CA Police Department.
During the 2-day competition, 34 SWAT Teams competed in average temps of 104 degrees. Some of the courses included a team combat course, team tactical carbine course, and tam o-course relay race. There was an individual handgun course and a fittest operator race.


There were 5 award packages for course winners provided by vendors. SBTactical donated a free training day of iCOMBAT equipment, the winner of this is still unknown but we look forward to our training day with the winner in the near future!
Other highlights were being around the other vendors and competitors. This year, the vendors included Project 7 body armor, which is product by Aardvark and Safariland, SureFire, SKB Cases, and RoboteX. Lunch was kindly provided on Day 1 by In-N-Out and Taco Raco on Day 2. All in all it was a great event and we are already looking forward to AARTAC 2017!
For more info and a list of winners click here.
Thanks,
SBTactical
Posted by SBTactical Team
On June 10, 2016
0 Comments