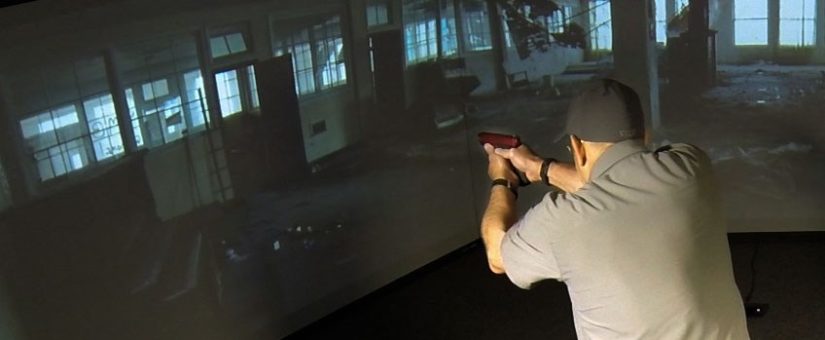 SBTactical's 785 irPistol Featured in American Rifleman Magazine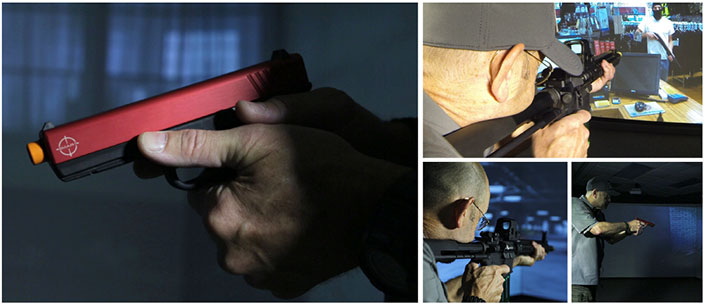 We were happy to see our SBTactical 785 irPistol with aluminum slide and user programmable lane designation was featured in American Rifleman's latest review on high tech simulations. Our 785 irPistol is compatible with all major firearm simulators that utilize a 700-785 series camera and is also compatible with Glock holsters and mountable lights. The 785 irPistol is currently being utilized in several Law Enforcement technical colleges throughout the U.S. By combining our simulated firearms  with the MILO Range Training System, trainees are able to be fully immersed in a real life force-on-force situation.
SBTactical's products have been used with many MILO combined trainings across the U.S. and we receive reviews on our user programmable 785 series irPistol stating , "Once I discovered your Glock style platform and that it was capable of connecting to the MILO, I was hopeful that I had a solution to the resetting trigger spring problem that I had with other simulated firearms. Your platform was easily linked to the MILO and provided a superior physical experience combined with durability. SBTactical's weapons platform provides outstanding weapons replication without being an actual firearm. Because it is a non-weapon platform there is no required registration with B.A.T.F., and a non-existent possibility of an accidental discharge." (Mark Horse)
The MILO system, Theatre 300, offers five HD projectors as well as a surround sound system to create a deeply engaging and riveting experience. As MILO explains the key features of Theatre 300:
Complete system with control station
5 standard HD projectors
5 laser projection screens
Surround Sound system
8-lane laser hit detection
2 trainee weapon sets – firearm lasers, OC lasers, Tasers & Flashlights
Scenario authoring
Cabling & mounts for all components
To leanr more about our 785 irPistol with aluminum slide and user programmable lane designation that was featured in American Rifleman's latest article contact us today. To learn about all of our products and force-on-force trainings go here.
Thanks,
SBTactical
Posted by SBTactical Team
On January 5, 2018
0 Comments