A Conversation with Jon of SBTactical™ about NRA Membership & More
We are proud to say that SBTactical is now part of the NRA Business Alliance and Recruiter Program. While individually we had been NRA members since 2006, we are excited about these new opportunities as a company to reach more people and businesses within the alliance and within our community. Being an NRA member is extremely important to us. As firearm enthusiasts and owners of SBTactical, preserving the right to own firearms is imperative. As Jon Parra, former U.S. Army Master Sergeant and owner of SBTactical explains:
"It would be easy for us to go on a political rant about gun ownership in America, but our decision to be a part of the NRA has always been a step towards a much larger effort to ensure our rights, and more importantly, so our kids can enjoy the same rights as Americans."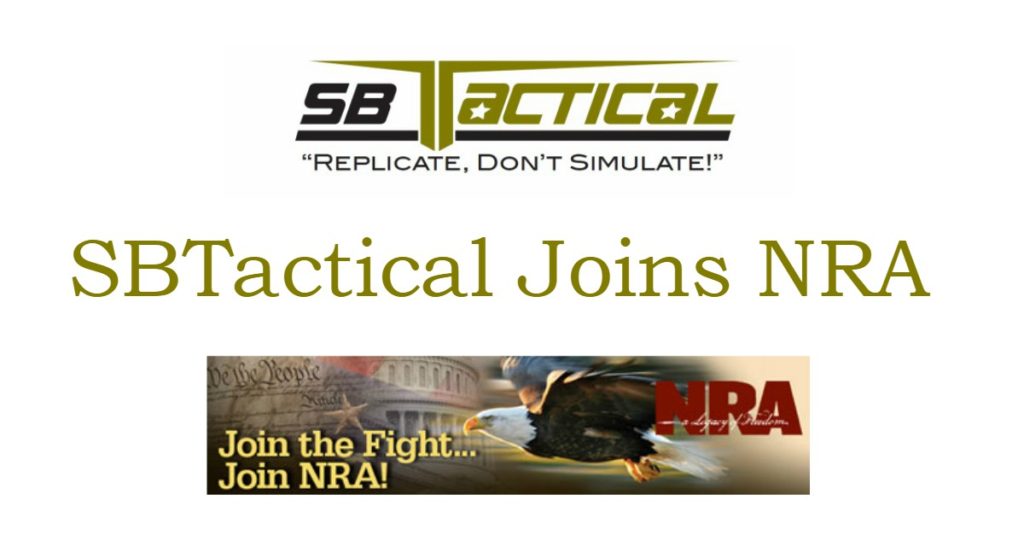 Joining the NRA & Becoming an NRA Instructor
Although Jon has been a member since 2006 and an NRA Life Member as of 2015, he is also an NRA Instructor and Officer. In order to be an NRA Instructor, you have to:
"Provide education and training in the safe and proper use of firearms. Knowing how to shoot is an important requirement for NRA instructors, but you will also need to know how to teach others to shoot."
For Jon, becoming an NRA instructor was a happenstance situation. Jon explains how "A veteran student at our local college (in California) wanted to establish a shooting club for students. In order for him to get started, the University required that a staff of volunteers become NRA Range Safety Officers (RSO). I volunteered and once I had completed the RSO course, I pursued the basic pistol course as well." Thanks to countless hours and persistence, the shooting club was established and is thriving today.
NRA Business Alliance & Recruitment Program
Having been a longstanding member, instructor and officer, Jon felt it was the obvious next step for SBTactical to join the NRA Business Alliance. As the NRA states, "The NRA Business Alliance was established in 1992 to provide NRA member businesses with a marketplace to sell goods and services to fellow NRA members. The NRA's Business Alliance website, service directory, member magazines and promotions, and NRA member businesses reach nearly four million NRA members." Here at SBTactical, we know the NRA is an outstanding resource that helps us stay current on the firearm market, shooting trends, as well as local and national law. Jon points out that the NRA membership also has great perks, "I've utilized the firearm insurance, car rental discounts, monthly publications and more."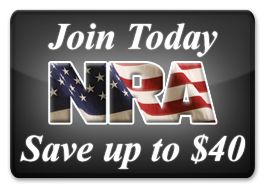 SBTactical's Goals with the NRA Moving Forward
We hope our partnership as part of the business alliance and recruitment program helps us support the NRA on a larger scale. As a veteran owned business, SBTactical primarily supports law enforcement officers, and as Jon points out, "As we move into the civilian firearm training market, we want to to make it clear that we support the NRA and gun owners." SBTactical is looking forward to now providing our customers an opportunity to join the NRA. What better way is there to accomplish this than offering NRA memberships, at a discounted rate to our customers and clients on our website. For more information on becoming a member, make sure to check out the NRA's site on all member benefits today and for our discounted rate you can go here or click on any NRA logo or image on our website. We hope you will consider membership, it has certainly been an outstanding resource for us and we know it can be for you too.
As always if you have any questions or would like more information, contact us today and if you haven't already, follow us on social media.
We are proud members of NRA and the NRA Business Alliance. Join the NRA Today at a Discounted Rate.

Posted by SBTactical Team
On June 30, 2016
0 Comments